LEADERSHIP SUSTAINABLE DEVELOPMENT
Leadership for sustainable Development – LSD believes in the Universal Declaration of Human Rights and All related charters
Mission
An integrated relation between leadership and sustainable development supports the different social ….
Vision
we have established the LSD organization in order to positively affect the challenges that the society is facing…
Values
Leadership for Sustainable development – LSD believes in the Universal Declaration of Human Rights  
Aenean lacinia bibendum nulla sed consectetur. Maecenas faucibus mollis interdum. Nulla vitae elit libero, a pharetra augue. Vivamus sagittis lacus vel augue laoreet rutrum faucibus dolor auctor. Curabitur blandit tempus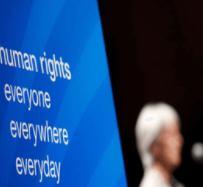 Human Rights Advocacy Program
Peace Building & Conflict Transformation Program
Mental Health and Well-Being Program
Citizenship and Civic Engagement Program
Humanitarian Aid Program
Responding to the growing…
Flexible  and urgent .
Or call +961-71684897
Slider is not published yet and saved as "draft"
"Integer posuere erat a ante venenatis dapibus posuere velit aliquet. Cras mattis consectetur purus sit amet fermentum. Lorem ipsum dolor sit amet consectetur adipiscing elit. Duis mollis est non commodo luctus, nisi erat porttitor ligula eget lacinia odio sem nec elit. Curabitur blandit tempus porttitor"
"Integer posuere erat a ante venenatis dapibus posuere velit aliquet. Cras mattis consectetur purus sit amet fermentum. Lorem ipsum dolor sit amet consectetur adipiscing elit. Duis mollis est non commodo luctus, nisi erat porttitor ligula eget lacinia odio sem nec elit. Curabitur blandit tempus porttitor"